Summary Report on the Crime of Live Organ Harvesting inside China by the World Organization to Investigate the Persecution of Falun Gong (WOIPFG)-Chapter 3, 4, 5
Summary Report on the Crime of Live Organ Harvesting inside China by the World Organization to Investigate the Persecution of Falun Gong (WOIPFG)-Chapter 3, 4, 5
August 3, 2016
Systematic, large-scale organ harvesting from living Falun Gong practitioners held in Sujiatun Concentration Camp in Liaoning Province in China's northeast was exposed through international media on March 9, 2006. Facing the allegations, the CCP kept silent for three weeks. The Foreign Ministry spokesperson then denied the existence of the camp.
Meanwhile, "Interim Provisions to Manage Clinical Applications of Human Organ Transplant Technologies"[1]was introduced, and the CCP started screening qualified organ transplant hospitals from July 1, 2006. Starting May 1, 2007, unqualified hospitals could no longer carry out organ transplants.After the introduction of the Interim Provisions across the nation, many hospitals saw a dramatic increase in organ transplant operations. Hospitals nationwide suddenly had a large number of organs available, and medical staff had to work overtime to transplant organs. The national transplant rush lasted at least until May 1, 2007.
In 2006, Minghui.org received many reports from inside China that carried a similar message: the quantity of organ transplants in many hospitals had suddenly increased. For example, starting from March 2006, Tianjin Hospital of Armed Police Forces had kidney transplant surgeries every day, six surgeries per night.[2] Patients were discharged early, literally as soon as their condition became slightly better so that their hospital beds could be given to other kidney transplant patients. Patients were told that the donors were "criminal youths."[3]
1. Jilin Heart Hospital offering sales promotion – only 50,000 RMB for the first five heart transplant operations[4].
On April 12, 2006, Jilin Heart Hospital offered a big "sales promotion,"charging only 50,000 RMB (US$7,500) for the first five heart transplants.
2.Hunan People's Hospitaloffer20 free liver and kidney transplants
On April 28, 2006, Hunan People's Hospital advertised that the hospital is offering 20 free liver and kidney transplants, 10 liver transplants and 10 kidney transplants,[5]suggesting a large number of organs neededto be used immediately.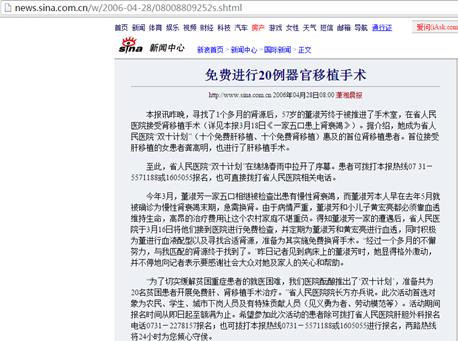 Figure 3.1 Screenshot of Hunan People's Hospital's advertisementoffering 20 free liver and kidney transplants
3. In July 2006, theAdministration of Social Insurance Fund ofShenzhen announced they will take heart transplantation, liver transplantation and malignant cells immunotherapy into the list of local supplementary medical insurance items.[6]
Chapter 4: Since 2006, organ transplantshave climbed steadily in China
Due to the CCP's deliberate misinformation, the international community has been led to believe that after 2006 the number of organ transplants in China decreased. But the truth is the opposite. Organ transplantation in communist China continues to expand in scale, and the number of beds dedicated to transplant patients increases every year. The average turnover rate for these hospital beds is 103 percent, with some hospitalsas high as 131.1 percent. In order to bring in more in-patients and lessen the heavy workload of the kidney transplant division in hospitals, hospitals have shortened the average length of stay for transplant patients; and transplant surgeons are busy the whole year.
The followingis data cited by the regime.
1. The PLA 309 Hospital announcedits gross income from organ transplantation had increased nearly eight-fold over five years, withmore beds added in 2012
The hospital updated its online introduction to its Organ Transplant Center on November 17, 2010, and claimed that the gross income of the center was 30 million in 2006, and rose to 230 million in 2010, an increase of nearly 8-fold in 5 years. [7]
In 2010, the hospital's organ transplant center had 316 beds.In 2012, the hospital's organ transplant center had 393 beds, according to its website.

Figure 4.1 Screenshot of PLA 309 Hospital's Website
2. For Tianjin First Central Hospital, the number of liver transplants increases each year, with more than 500 beds in its organ transplant center, the turnover rate reached 131.1 percent
In 2004, the hospital conducted 507 liver transplantations
In 2005, the hospital conducted 647 liver transplantations[8]
In 2006, the hospital completed 676 liver transplantations[9]
An average of 940 liver transplants were completed per year from 2007 to 2014
The organ transplant center building has more than 500 beds in total, up from 120 beds. Thebed occupancy rate reached as high as 131.1 percent, andthe annual transplant numberbased on these factors could be as high as 5,000-8,000 cases.
This transplant surgery center has facilities to conduct 17 transplant operations simultaneously,or 9 liver transplants and 8 kidney transplants.
3. At the Shanghai Renji Hospital, the number of beds for transplant patients increased from 13 beds in 2004 to 110 beds in 2014
In October 2004, the hospital increased the number of beds at the liver transplant center from 13 to 23.[10]
In June 28, 2007, Chinese Organ Transplantation website showed that this liver transplant center now had 90 beds.[11]
In 2014, the number of liver transplant bedsincreased to 110.
A report published on the Chinese Organ Transplantation Websiteon June 28, 2007 stated that the Organ Transplant Center of Renji Hospital is equipped with a class 100 laminar flow operating room and a class 10,000 laminar flow patient ward and can simultaneously perform six liver transplant surgeries.[12]
4. Organ Transplant Center at Sichuan People's Hospital had 8 beds in 2007, and thisincreased to more than 100 beds in 2011[13]
In 2007, the Organ Transplant Center at Sichuan People's Hospital had five physicians, five nurses, and eight beds for transplants. As of January 2011, the center has 12 physicians, 27 nurses, and more than 100 beds.[14]
5. At the Eastern Hepatobiliary Surgery Hospital, a specialist hospital for liver and gallbladder issues, bed numbers increased from 742 to 1500 in 2015. Mengchao Wu, President of the hospital, boasted"our liver transplant number is the largest in the world"
The hospital had 742 beds in early 2015.[15] In October 2015, due to its expanding business, the hospital constructed a new wingbringing the hospital's total to1,500 beds,[16]doubling the number of beds.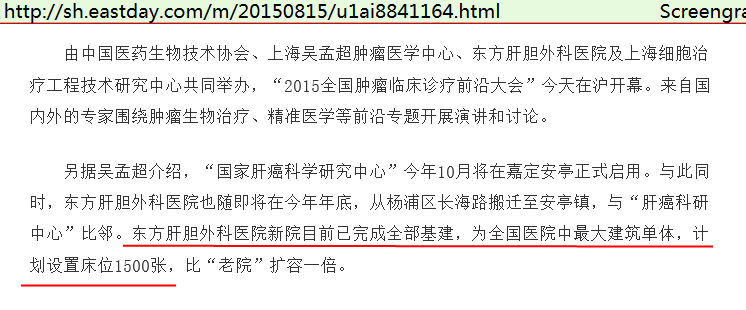 Figure 4.2Screenshot of theEastday Website on August 2015

Since 1999, the organ transplant sector in China has had an exceedingly busy working schedule throughout the year. This has not been a short-term phenomenon during the course of one year, nor is it simply isolated cases found at a small number of hospitals. Instead, this is prevalent throughout the country and the pattern is consistent throughout the year. The following are some examples.
1. At Tianjin First Central Hospital, surgeons are so busy that they work overtime on weekends andholidays
According to an article from the Chinese Organ Transplantation Web in Feb. 2006, the surgeons of the Organ Transplantation Department of Tianjin First Central Hospital were so busy shuffling between hospital wards and operation rooms that they didn't even have time to greet one another. They were often heard saying,"Too busy these several days, more than 10 operations a day." Some surgeons were "too busy to go home."

Figure 4. 3 Screenshot of a Chinese transplantation website in February 2006
2. Zhengzhou People's Hospital had kidney transplantation surgeries every night
During the New Year of 2007, Zhengzhou People's Hospital had kidney transplantation surgeries every night. On December 27 alone, the hospital completed 13 kidney transplant surgeries.[17]
According to an article on "Chinese Etiquette Training Network" publishedin April 2010, "Around Chinese New Year in 2007, surgeon Xing Li contracted conjunctivitis in his right eye from overworking for days on end, often performing surgeries from 2am or 3am the following day. Since Xing Li had to do operations like this without a rest, he had to ask his assistants to help clean his infection.[18]"
3. Average length of hospital stays for kidney transplant recipients decreased in order to relieve the heavy workload ofthe kidney transplant division
In 2013, the West China Hospital of Sichuan University shortened the average length of stay for kidney transplant patients for postoperative care to 10 days, greatly increasing the bed turnover rate.[19]
4. At the First Affiliated Hospital of Zhengzhou University of Henan, the number of kidney transplants continues to increase
The Kidney Transplant Department at the First Affiliated Hospital of Zhengzhou University of Henan completed 149 transplant operations in 2012, another 173in 2013,and 230 cases in 2014.
An overwhelming body of evidencesuggeststhat since 1999, when the CCP began harvesting organs from Falun Gong practitioners, the number of organs harvested is massive and the scale of the transplant industry in China has only continued to increase.
Examining the history of mankind, it is difficult to find another entity like the communist regime of China in terms of the extent of its wickedness, deception, brutality and the overwhelming scale of its power. The CCP is a totalitarian, terrorist entity that has committed crimes against humanity through utilizingstate apparatuses. The challenges any investigation faces when trying to uncover the truth of the communist party's crimes are tremendous. Deciphering the exact number of organs harvested by the state-run apparatus is even more difficult. But through multiple sources of evidence and the "slip-ups" the conspirators within the CCPhave accidentally revealed through complacencyfrominvolvement in countless killings, we have been able to generate an overall picture of the massive scale of the CCP's crimes against humanity. The numbers are frightening.
WOIPFG has investigated 22 provinces, fiveautonomous regions and four municipalities directly under the control ofmainland China's central government.
As of December 2014, WOIPFG's investigation indicates that a total of 865 hospitals and 9,500 doctors have been involved in organ harvesting. Of these hospitals,712 perform liver and kidney transplants.[20] These hospitals are found across the 22 provinces, 5 autonomous regions and 4 municipalities directly under the central government, and alsothe 217 prefect-level municipalities. The implicated hospitals are part of the military system, the armed police system, and a significant number aretraditional Chinese medicine (TCM) hospitals, forensic hospitals, children's hospitals, county-level hospitals, and specialist hospitals.
By clicking on the link below, you can see the geographical distribution of the 865 implicated hospitals on a Google Map and additional information. The link is: http://goo.gl/jyV96Q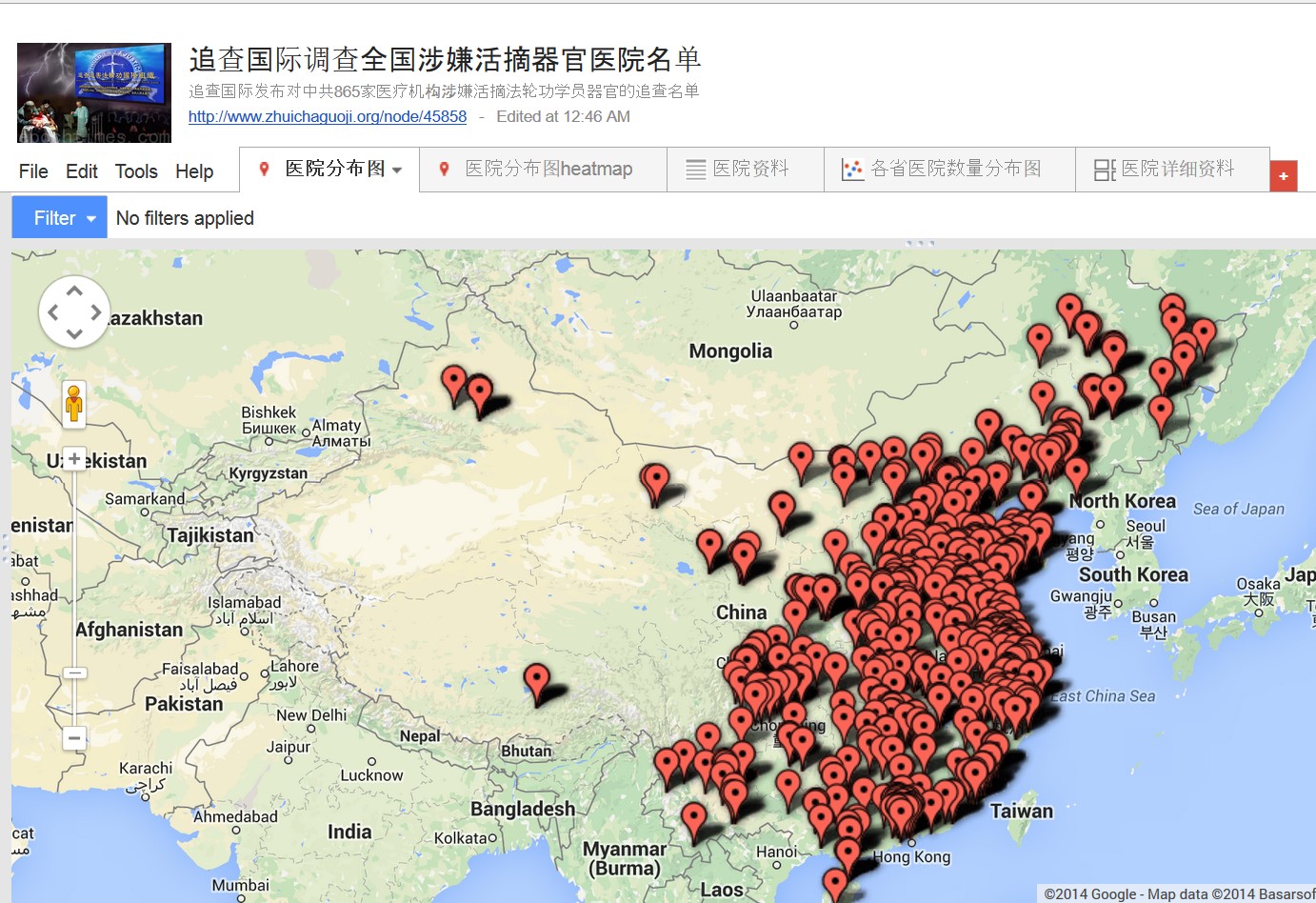 Figure 5.1 The Geographical Distribution of Chinese Hospitals Suspected of Organ Harvesting
According to July 2015 statistics from China's Hospital Administration of the National Health and Family Planning Commission,[21] Mainland China has 20,918 hospitals, of which 1,150 are tertiary hospitals and 4,321 are secondary hospitals. Tertiary hospitals are typically large-scale comprehensive hospitals or specialized hospitals found in large cities with more than 500 beds. Of the tertiary hospitals, 705 are level A hospitals.[22] All tertiary level A hospitals conduct organ transplant surgeries.
The following are examples that indicate the scale of organ transplants in Chinese hospitals

1. The true number of liver and kidney transplants at Tianjin First Central Hospital exceeded 5,000 cases per year since 2006, and hit 8,000 at the highest point
Tianjin Municipal Committee and the city government invested 170 million RMB (~US$25.5 million) inthe construction of the Oriental Organ Transplantation Center at Tianjin First Central Hospital. The building's area is 46,000 square meters, and was first put into use in August 2006.[23] The Center has500 beds and 16 floors, making it the largest transplant center in Asia. The Surgery Center is equipped to perform nine liver transplants and eight kidney transplants simultaneously.[24]

Figure5.2 The Web Screenshot of Baidu Encyclopedia
1)Bed count, bed occupancy rate and the average length of stay for liver transplantation patients at Tianjin First Hospital's Oriental Organ Transplantation Center
Bed count: 500+[25]
Bed occupancy rate (BOR): 131.1 percent.[26]In 2013, the average BOR of tertiary level A hospitalswas 103 percent.[27]
Average length of stay for a liver transplant patient in China is 25-30 days, and the average length of stay for kidney transplant is 30 days.
(Definition: Bed occupancy rate (BOR) indicates the ratio of beds occupied by patients to total bed count[28])
Annual Transplantation Quantity at Tianjin First Hospital's Oriental Organ Transplantation Center:
5,475 cases (500x365x90%/30), using 90 percent as average BOR, and 30 days as average length of stay
6,265 cases(500×365×103%/30), using 103 percent as the average BOR, and 30 days as average length of stay
7,975 cases (500×365×131.1%/30), using 131.1 percent as the BOR, and 30 days as the average length of stay
8,544 cases (500×365×131.1%/28), using 131.1 percent as the BOR and 28 days as the average length of stay
2) The hospital's team of liver and kidney transplant surgeons[29]
Through official online publications and medical papers, we found that 110 surgeons at Tianjin First Hospital had conducted liver and kidney transplants, including 21 chief surgeons, 25 deputy chief surgeons, 13 attending surgeons and 51 others.[30]Since 1999, liver and kidney transplants have become routine clinical surgeries at the center.[31] In January2015, Tonight Media Group reported, "Under the guidance of Shen Zhongyang, new surgeons can now conduct liver transplants independently and have nearly conducted 1,000 liver transplants."[32]
3) Surgery ability
The Organ Transplantation Surgery Center is able to perform nine liver transplants and eight kidney transplants simultaneously,[33]or 17 surgeries simultaneously.
4)Surgeons have almost no rest days
Based on the above analysis, we believe that as early as 2006, the number of liver and kidney transplants at this hospital reached more than 5,000 a year, and at its highest point, the number almost reached 8,000 cases.
2. The actual transplant quantity at the PLA No. 309 Hospital has exceeded 4,000 every year since 2012
The Transplant Center at the PLA No. 309 Hospital was established in April 2002. In October 2005, it was renamed the PLA Organ Transplant Center by the Health Division of the PLA General Logistics Department. In 2011, it was renamed the PLA Organ Transplant Research Institute by the same division. The PLA No. 309 Hospital is also the Data Center for the Management Committee of the Chinese Scientific Registry of Kidney Transplantation.[34]
Bed count: 393 beds in 2012[35]
Bed occupancy rate: 100 percent[36]
The length of stay: 30 days
Surgeon team:
As many as 42 surgeons,[37] including 13 chief and deputy chief surgeons work at the Transplant Center at the PLA No. 309 Hospital.
Surgery ability:
The hospital once completed 12 kidney transplants in one night.[38]
Annual transplantation quantity:
4,924 cases (393 ×365×103%/30)
3. Gongyi Hospital of Traditional Chinese Medicine in Henan province launched a Kidney Transplant Center in 2001
Gongyi is merely a small county-level city. This hospital, which uses Traditional Chinese Medicine (TCM) as the primary means for diagnosis and treatment, set up a Kidney Transplant Center in 2001.
The hospital can handle as many as 12 kidney transplant patients simultaneously and is equipped to conduct as many as eight kidney transplants per day. By 2006, the hospital's director of the Urology Department, Li Hongdao, had conducted more than 500 kidney transplants.[39]
1. China Economic Weekly: Peking University People's Hospital once performed 4,000 liver and kidney transplants in one year
In September 2013, Zhu Jiye, head of Peking University Organ Transplantation Research Institute and the director of the Hepatobiliary Surgery Department at Peking University People's Hospital, said in an interview with China Economic Weekly, "Prior to launching the pilot project in 2010, organs from executed prisoners accounted for almost all donor organ sources in China. Our hospital used to perform 4,000 liver and kidney transplants in one year, and the sources of these organs were all death-row prisoners."[40]

Figure 5.3 Screenshot of the"Xinhua Network" article in September 2013
2. China Times: The No. 175 Hospital in Nanjing Military Region "performs at least 3000 kidney transplants cases per year
According to a China Times' report dated May 1, 2006, Xiamen Chang Gung Hospital, whose costly construction was funded by two prominent Taiwanese companies would be put to use at the end of 2006. Organ transplantation would be the hospital's main business.
A Taiwanese businessman in Xiamen cited the example of a tertiary hospital located in Zhangzhou, Fujian province, which is close to Xiamen: The No. 175 Hospital of Nanjing Military Region, or Xiamen University Affiliated Southeast Hospital. The hospital performs at least 3,000 kidney transplants each year.[41]One out of four kidney transplant patients at the hospital were from Taiwan. Considering a kidney transplant costs1 million to 2 million New Taiwan Dollars (US$31,000-$62,000), Chang Gung Hospital, which focuses primarily on kidney transplants, would have a very lucrative outlook…[42]
3. KwongWahYitPoh: Wuhan Tongji Hospital performs thousands of kidney transplants per year
An article first published on KwongWahYitPoh, and later reproduced by China's Sina Global News, stated that as an important city in central China, Wuhan is also China's largest organ transplant center. Wuhan Tongji Hospital is one of China's earliest and most authoritative hospitals that performs live donor kidney transplants. Every year, thehospital performs thousands of kidney transplant surgeries. The hospital's website claims to have the largest group of living donor kidney transplant recipients.[43]

Figure 5.4 Screenshot of "Sina Global News" article in November 2011
During WOIPFG's investigation, a surgeon from this hospital said, "There is guaranteed to be sufficient live prisoners like Falun Gong practitioners." He also told the undercover telephone investigator, "Before the people (the donors) die, the organs are taken out."[44]
A surgeon's relative, who works at this hospital, said many donors were available, and before the crimes of organ harvesting were exposed in 2006, the surgeons would work overtime every day to perform organ transplants.[45]
On January 16, 2016, the official website for this hospital still claimed that its kidney transplants numbered nearly 3,000 a year.[46]But later, the number of kidney transplants per year plummeted to 200 cases, suggesting that the data was deliberately altered.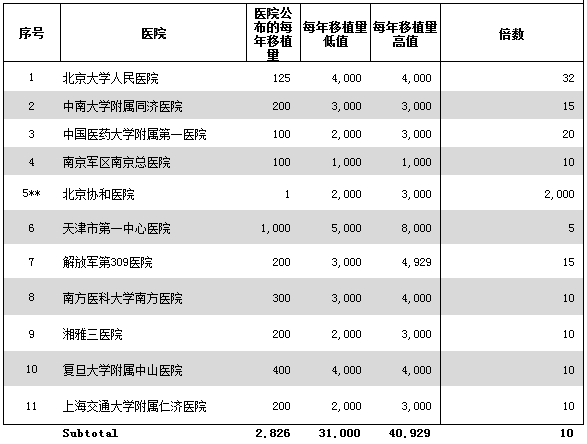 Figure 5.5 Comparison of actual transplant numbers and published transplant numbers for 11 hospitals

Perhaps the numbers above seem too large to be accurate, but if we review what several authoritative transplant specialists within the CCP system have said, the actual numbers are likely much, much larger.
1. Wu Mengchao: The communist party's quantity of liver transplants is No. 1 in the world
On May 11, 2011, Sina TV interviewed Wu Mengchao and his student Wang Hongyang. The host, Yin Jun, asked, "Where is China in terms of liver transplants?" Wu Mengchao replied, "At present, China performs the most liver transplants in the world, and both the quality and results of the transplants are good and have caught up with the international standard."[47]
In the United States, about 6,000 liver transplants are performed per year.[48]

Figure 5.6 Screenshot of Sina Health webpage from May 2011
2. He Xiaoshun: "The number of liver transplants nationwide in 2000 was 10 times that of 1999, and by 2005 the number had tripled since 2000"
Phoenix Magazine Network published an article titled "The Inside Story of Human Organ Trading in China" on November 5, 2013. The article quoted He Xiaoshun, who is a health specialist for the central government, a committee member of the China Organ Donation Committee,[49] and Vice President of the Organ Transplantation Academy of the First Affiliated Hospital of Sun Yat-sen University.[50]
He Xiaoshun was quoted saying,"The year 2000 is the watershed of China's organ transplant industry … The number of liver transplants nationwide in 2000 is 10 times that of 1999, and by 2005, the number has tripled since 2000."[51]
This means the number of transplants carried out in 2005 in China was 30 times that of the year 2000.

Figure 5.7 Phoenix Magazine Network's Inside Story of Human Organ Trading in China, November 5, 2013

Huang Jiefu, chairman of the China Organ Donation Committee, deputy director at the ministerial level of the Central Health Protection Committee, and the former vice minister of the Ministry of Health, is responsible for overseeing China's organ transplant sector. He is also the former principal at Sun Yatsen University, and director of the school's Organ Transplant Center.

As a liver transplant physician, Huang Jiefu performed more than 500 transplants in 2012, and only one transplant used a donated organ.



Figure 5.8 Screenshot of a news article where Huang Jiefu stated he had performed more than 500 transplants in one year.
A Chinese doctor German surgeon told Dr. Torsten Trey in 2006 that a Tianjin hospital conducted 2,000 liver transplants per year.[52]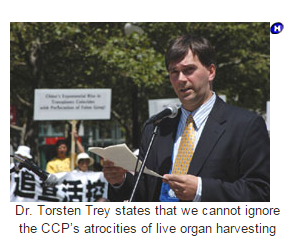 Figure 5.9 Photograph of Dr. Torsten, sourced from Epoch Times
On July 24, 2006, Dr. Torsten Trey traveled to Boston from Germany to attend the first World Organ Transplant Academic Conference. During that conference, a surgeon from Tianjin told him that the hospital he worked for was one of three in Tianjin that could perform organ transplant surgeries, and that it conducted about 2,000 cases of liver transplants in one year. Dr. Trey was puzzled, and thought, "This number is more than the total number of operations in Germany, we have to ask where their liver donors come from."

1. Data from China's Public Security Bureau suggests regional hospitals alone harvested organs from 500,000 Falun Gong practitioners
A witness named Mr. Yang said, "A friend who works at the Public Security Bureau told me on the phone that in the last 10 years or so organ transplants performed at general hospitals led to the unnatural deaths of more than 500,000 Falun Gong practitioners.
"This figure was only what he knew from general hospitals' statistics, such as People's hospitals and municipality hospitals. The number of organ transplants from Armed Police Hospitals, Military hospitals and Public Bureau hospitals were not included.
"Because statistics from these three kinds of hospitals are more confidential, even people who work for the Ministry of Public Security are not in the know."[53]
2. Two affiliated hospitals of a medical university in a big city conduct 2,000-3,000 organ transplants per year
According to an exclusive report published by Epoch Times on March 16, 2014, Chinese affairs expert Yang Guang spoke about the live organ harvesting at two affiliated hospitals of a medical university in China.[54] One of Mr. Yang's former classmates is the deputy head at a hospital affiliated with a medical university. To protect the safety of these sources, we will not reveal the name of this hospital or that of the deputy head. He is a medical expert who takes care of hospital logistics. This man told Mr. Yang in person the dark reality of how organs are transplanted inside this hospital:
"The two hospitals affiliated to our medical university conduct 2,000-3,000 organ transplants every year. Since there is a live organ donor bank, blood type matching can be completed within a month, sometimes even within 48 hours. As soon as our hospital notifies the 610 Office, a prison vehicle would immediately send a matching candidate with the matching code number to our hospital. After another round of testing to confirm the blood type, this candidate would be sent to different divisions for transplant needs. Often, liver, kidney and corneal transplants are performed simultaneously. After the operations, the body would be sent to the cremation furnace, without collecting the ashes. We only have this donor's code number, and we only know that he or she was a Falun Gong practitioner. People from the 610 Office are always on site to monitor the entire transplant procedure."
"The Communist Party committee at higher levels set rules for us to keep all the information confidential. We are not allowed to look into the situation or the number of organ transplants in other hospitals, nor are we allowed to tell others about the organ transplant situation in our hospital. At the end of each year, we report to our higher-level Party Committee the number of transplants conducted within that year (2000-3000 cases),and the code numbers of the organ donors. Immediately after we send the report, monitored by the 610 Office personnel, we are ordered to delete all the data from our computers. "

On June 24, 2015, a WOIPFG investigator called Chinese Vice Premier Zhang Gaoli, saying that she was a secretary from Jiang Zemin's Office, to verify that Jiang Zemin gave the order to harvest organs from millions of living Falun Gong practitioners.[55]
1. Confirmation that Jiang Zemin ordered organs be harvested from millions of living Falun Gong practitioners
As one of the incumbent Politburo Standing Committee members and Vice Premier, Zhang Gaoli did not deny nor show surprise when asked by the investigator about, "Jiang Zemin's order to remove organs from several million Falun Gong practitioners." In addition, when asked by the investigator "to prevent the matter from being pursued at the Politburo meeting," Zhang promised, "I will" and asked Jiang to "not worry." This further affirms that Jiang Zemin personally ordered the removal of organs from living Falun Gong practitioners. To date, the number of practitioners who have been killed for their organs is as many as several million. Furthermore, cadres at the most senior levels of the communist party are all fully aware of this.
2. Zhang Gaoli promised that he would "handle the rest of Falun Gong practitioners well"
This statement from Zhang Gaoli confirms that the living organ bank composed of a large number of detained Falun Gong practitioners still exists today, and that Falun Gong practitioners are in danger of having their organs removed at any time.

For reasons well known to the public now, a definitive conclusion or entirely accurate figures of the number of organs harvested by the CCP are impossible to obtain. Yet ample evidence exists to suggest the number is frighteningly large. The crimes of organ harvesting from Falun Gong practitioners are carried out utilizing China's state apparatuses.
Millions of Falun Gong practitioners who petitioned the government for the freedom to practice Falun Gong openly and were arrested are the primary source of organs in the living organ pool. Substantial evidence confirms that people within these state apparatuses are killing on demand and that Falun Gong prisoners of conscience are the primary source of organs. Since 2006, when these crimes were exposed in international media, the CCP has adjusted its data about the organ transplant volume to give the impression that organ transplants in China were on the decline, when in fact hospitals were adding beds to transplant wards to facilitate an increasing the number of surgeries. The volume of Falun Gong practitioners slaughtered for their organs by the CCP is most certainly an appalling figure.
This investigative report presents evidence in order to raise awareness of the CCP's crimes against humanity. The conclusions drawn from the investigate report are the results of in-depth investigations over the last decade. These efforts aim to end these anti-humanity atrocities as soon as possible.
(For more details, refer to Chapter 6 of "WOIPFG's Investigation on the CCP's Crimes of Utilizing State Apparatuses for Harvesting Organs from Falun Gong Practitioners on a Massive Scale")
1. Ninety-six organ-harvesting centers conduct an average of 2000 to 3000 transplants every year[56]
These 96 organ harvesting centers are all tertiary A-level hospitals equipped with the most advanced medical equipment and staffed with the best physicians in China. These hospitals are usually directly governed by various arms of the military, prominent hospitals located in major cities, or are affiliated with key universities or institutions. Some of the hospitals' transplant data has been published in the communist party's official media and in overseas media that is controlled by the communist party. These figures suggest the annual transplant volumes of these hospitals are generally in the thousands, and the numbers reach as high as 5,000 or 8,000 annually in some cases. The average transplant figures for these hospitals have been 2000-3000 cases per year, 10-20 times those of the publicly released figures.
Ninety-six hospitals carrying out 2,000 transplants per year per hospital wouldmean192,000 cases per year,or1.92 million transplants in 10 years
2. Fifty regional liver and kidney transplantation centers suspected of conducting 400-1,000 transplants per year[57]
These hospitals belong to the secondary hospitals accredited by the Ministry of Health to conduct transplant operations. They are mostly provincial hospitals or affiliated hospitals of universities located inprefecture-level or provincial-level municipalities. These hospitals also have advanced transplant expertise with large transplant volumes.
3. 408military, police or tertiary A-level hospitals not accredited by the Ministry of Health to conduct transplant operations have conducted exceedingly large numbers of transplant operations[58]
There are 408 transplantation centers in large-scale military and local hospitals, mainly tertiary A-level hospitals, not accredited to conduct transplant operations, including56 military and armed police hospitals, and 352 local tertiary A-level hospitals.
Experts estimate that before the organ harvesting from living donors was exposed in 2006, the number of organ transplantations conducted by countless small and medium transplantation institutions, which account for 80 percent of all medical institutions that perform transplants in China, was no less than that from the large institutions, which account for 20 percent of the total. With some small hospitals having exceedingly large transplant volumes.
Even after the Chinese Ministry of Health implemented an accreditation system, many hospitals that failed to receive accreditation continued with such operations. Compared to the large hospitals, these small and medium institutions are more flexible in their operations. Several dozen military and armed police hospitals are not restricted in any fashion, because they possess abundant sources of donors, and the total number of transplantations from these facilities should not be underestimated.
4. 153 small and medium transplant centers not accredited to conduct transplants may have conducted 3000-7000 transplants per year[59]
The 153 transplant centers within this category include mostly secondary hospitals, tertiary B-level hospitals, a small number of small-scale privately owned hospitals and district hospitals. These hospitals mostly perform kidney transplants, which require relatively less medical expertise.
Prior to the 2007 release of the list of approved and designated organ transplant centers by China's Ministry of Health, there had been regional accreditation programs for organ transplants across the country. The qualifying standard within the transplant sector was usually that a hospital needed to conduct a minimum of 50 transplants per year. For example, Guangdong's Provincial Health Department issued a minimal qualification standard for a transplant hospital in 2003,[60]where a kidney transplant hospital was required to perform at least 50 cases per year. From September to December of 2003, 47 hospitals of different sizes in Guangdong received the liver and kidney transplantation qualification, including 30 hospitals that performed kidney transplants. A cautious estimate shows that if each hospital performs 20-50 transplants per year, 153 hospitals amount to 3,060 to 7,650 cases.
In summary, the number of Falun Gong practitioners slaughtered for their organs maybe in the hundreds of thousands, or several million–the number is appalling.
Of course, obtaining actual information from a tyrannical regime is exceedingly difficult. Looking back in history, it took a long time for the international community to come to terms with the existence of the Holocaust. The extent of the crimes committed was not made known to the world until the Allies liberated Auschwitz Concentration Camp. Postwar investigations showed that more than 6 million Jews were slaughtered. The world paid a heavy price for World War II.
Today, the CCP's actions are extremely similar to those committed by the Nazis, only that the extent of the abomination by the CCP is much greater. Mankind cannot continue to overlook these crimes.
---