Zheng Shusen
Zheng Shusen
March 4th, 2020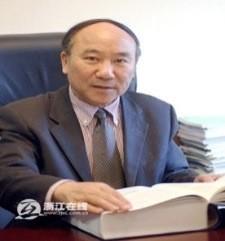 Name: Shusen Zheng
Gender: male
Country of residence: China
Date of birth: January 1950
Place of birth: Longyou County, Quzhou City, Zhejiang Province.
Job Titles:
He is the president of Hangzhou Shulan Hospital and the president of the First Affiliated Hospital of Zhejiang University School of Medicine and current director of the transplant center of the hospital. He was the former chairman of the Chinese Transplant Congress (CTC). He is chairman of China Organ Procurement Organization Alliance (OPO).[i]
From 2007 to 2017, Zheng Shusen was the deputy chairman and then the chairman of the Zhejiang branch of "Anti-Cult Association", which is a key agency of the CCP's for the persecution of Falun
Abstract:
According to two academic papers written Zheng Shusen, one of which was retracted by the International Liver Transplantation Society,  and the phone investigation recordings of several doctors from the First Affiliated Hospital of Zhejiang University where Zheng Shusen serves prove that the hospital is suspected to be an important base for the CCP's live organ harvesting of Falun Gong practitioners. They also indicate that Zheng himself is a major organizer in the live organ harvesting operation on an enormous scale and an executor of the persecution against Falun Gong practitioners. Evidence also suggests that the member hospitals and individuals of the China Organ Procurement Organization Alliance headed by Zheng Shusen are suspected of participation in the live organ harvesting of Falun Gong practitioners as well.
(1) Zheng Shusen is one of the Provincial-Level Officials Responsible for the CCP's Persecution of Falun Gong  
Zheng Shusen was the chairman of the Zhejiang branch of the "China Anti-Cult Association" from 2007 to 2017, which was established specifically for the purpose of persecuting Falun Gong. All of the association's activities are run by the Party, the government and the state-owned media and use its members' religious or scientific backgrounds in an attempt to publicly justify the CCP's persecution against Falun Gong to both domestic and international society.The association also studies and implements measures on persecuting Falun Gong for the Chinese regime and concocts anti-Falun Gong theories. Furthermore, CACA has directly taken part in persecuting Falun Gong practitioners, including coercing Falun Gong practitioners into giving up their religious beliefs[ii].
Established in 2002, the Zhejiang branch of the China Anti-Cult Association is under the direction of the central China Anti-Cult Association formed in November 2000, and the bulk of its activities involve persecuting Falun Gong[iii].
It claims to be a not-for-profit civil organization, yet it's completely funded by the Chinese government.
According to its official website (http://www.cnqjc.com) and the report by China Anti-Cult Association on the work done by its Zhejiang branch, this branch's activities include: the implementation of the CCP's guidelines and policies against Falun Gong; carrying out the tasks given by the party and government in Zhejiang Province, including the assignments given by the 610 Office (the Command Chain Center established specifically for the persecution of Falun Gong) of Zhejiang Province; the publication of books on theories against Falun Gong; the spreading of rhetoric hostile to Falun Gong through seminars, lectures, the Internet and social media; establishing and reinforcing the organizations against Falun Gong by holding workshops, sponsoring college events, and assisting the work of the county-level and municipal Anti-Cult Associations within its jurisdiction; as well as assisting the 610 Office in brainwashing Falun Gong practitioners and forcing them to relinquish their faith by inspecting labor camps and prisons and by actively participating in "conversion" work and "social reintegration projects" targeting Falun Gong practitioners. The majority of those Falun Gong practitioners were persecuted to death, maimed or tortured due to their refusal to be "educated and transformed".[iv] The China Anti-Cult Association not only provides the CCP with theories in support of its suppression of Falun Gong, but also recommends systematic proposals for the suppression of Falun Gong practitioners by the CCP's political and legal authorities.[v]
Zheng Shusen personally organized and/or participated in the following activities against Falun Gong:
1)He attended and spoke at various meetings against Falun Gong. Some officials from the 610 Office also attended and spoke at those meetings. A selection of the meetings he attended are as follows:
In November 2007, he participated in the national annual meeting of the China Anti-Cult Association in Hangzhou as deputy chairman of the Zhejiang branch.[vi]
In December 2009, he made opening remarks at a conference held by a grassroots organization affiliated with the Zhejiang branch of the China Anti-Cult Association, in his capacity as its chairman.[vii]
In 2010, he attended and spoke at the opening meeting of a student-cadre training course and the conference in recognition of model cadres by the Anti-Cult Association of Universities in Zhejiang Province, as chairman of the Zhejiang branch of the China Anti-Cult Association.[viii] The purpose of that training course was to train future mainstay cadres to persecute Falun Gong practitioners.[ix]
In 2012, he participated in a joint meeting of secretaries-general of the Zhejiang branch of the China Anti-Cult Association and made a keynote speech at the meeting, in his capacity as chairman.[x]
2)Zheng Shusen is responsible for researching and publishing materials against Falun Gong.
Zheng Shusen headed the board of editors of an anthology titled "Studies on the Prevention and Remedy of Evil Cults in the New Era -- A Collection of Selected Academic Papers", which was published by the China Science and Technology Publishing House in 2009.[xi]
3) Zheng Shusen provides reports and suggestions to the authorities for the suppression of Falun Gong
The assignments of the Zhejiang branch of "China Anti-Cult Association" include "keeping a close watch on evil cults' activities and their developments in society," and "submitting reports and suggestions to relevant government agencies."[xii]
(2) Evidence of Live Organ Harvesting from Zheng Shusen's Medical Paper on Emergency Transplantation
Zheng Shusen's research paper published in 2005 [xiii] shows that the First Affiliated Hospital of Zhejiang University School of Medicine performed 46 emergency liver transplant operations from January 2000 to December 2004.  Although the number of transplants mentioned in this paper seems relatively small, when viewed from a medical perspective, it is an important piece of evidence showing that this hospital, where Zheng works, is suspected of participating in live organ harvesting from Falun Gong practitioners.
An emergency liver transplant is an urgent liver transplant operation performed on patients with acute liver problems and less than 72 hours to live. Due to the difficulty of urgent tissue typing and long waiting times for compatible organs, emergency liver transplants are rarely seen in other countries. Zhejiang Province didn't participate in the organ donation pilot project until August 26, 2010 [xiv], so it is obvious that these 46 organs could not have come from voluntary organ donations. Moreover, random donor organs are also unlikely to be a regular source of emergency liver transplantation.
These 46 organs could not have come from executed prisoners, either. The CCP's organ resources from executed prisoners are scarce. So, each hospital would have its own set of fixed prisons that supply organs from executed prisoners based on the hospital's location. Therefore, it is unlikely for a hospital to obtain organs from prisons in other locations as a steady, regular source. Furthermore, the organs need to be matched. On the one hand, executions take place according to their scheduled times and places, and it is almost impossible to satisfy the needs of emergency liver transplants which occur ad hoc. On the other hand, China had no national organ distribution network at that time. Under such circumstances, it should have been virtually impossible for the First Affiliated Hospital of Zhejiang University to procure a matching liver from the couple of prisons which cooperate with it within 72 hours. However, Zheng Shusen performed 46 cases of emergency liver transplantation during a 4-year period. Where did these donors come from? What is the actual situation?
What's more, Zheng Shusen's actual emergency transplant size is larger than the number that his paper reports.
According to a special investigation conducted by WOIPFG, from December 12, 2017 to only May 20, 2018, Hangzhou Shulan Hospital performed 546 cases of liver and kidney transplants (306 liver and 239 kidney); the number of organs consumed was 561 (with 15 organs abandoned). Of all the transplantations, 10-20% of them were emergency transplantations. The average organ waiting time is 1-2 weeks while the shortest waiting time is only 1 day. There are also cases of organs that are waiting on compatible patients and excess organs. The number of available kidney sources rose to more than 400,000, and the hospital even offered a 1 month package, guaranteed to provide a young organ donor. There were 7 cases of secondary transplantation found, with only an interval of 1-3 days between operations. One case of liver transplantation used up 3 donor livers within 9 days. On February 10, 2018, 4 liver transplants and 2 kidney transplants were completed.
So, where do Zheng Shusen's emergency liver transplant donors come from?
It is necessary to point out emergency liver transplants are not just a specialty of the in First Affiliated Hospital of Zhejiang University – many other hospitals in China also carry out emergency liver transplants in large numbers. According to data from the 2006 Annual Report on China Liver Transplant Registration[xvi], 8,486 cases of liver transplantation were performed in 29 organ transplant centers from April 6, 2005, to December 31, 2006. Out of these, 4,331 cases had specified whether or not they were emergency transplants, indicating a total of 1,150 emergency liver transplants performed, or 26.6% of the total number of indicated cases. In one case, a patient with severe liver disease received a liver transplant operation only four hours after being hospitalized.[xvii] According to Huang Jiefu's report, as of the year 2006, China had carried out 10,502 cases of liver transplantation.[xviii] The actual number of emergency liver transplants should be even larger.[xix]
Executions of death row prisoners have to go through a rigorous judicial process. So, it is impossible for executed prisoners to satisfy the need of such a large number of emergency organ transplants. Therefore, the donor sources could not have been officially executed prisoners.
To complete a large number of emergency organ transplants requires an enormous group of people, who exist independently from death-row prisoners, whose organs have been matched prior to the transplant operations, and who have lost their freedom and can be killed on demand for organ transplants. In other words, a living donor bank is needed. In China, only the large number of Falun Gong practitioners, who are being illegally detained by the CCP and have been forced to take blood tests on a massive scale, meet such requirements. 
As mentioned earlier, at that time, China did not have a unified organ distribution system. The China Organ Transplant Response System (COTRS) only started its online trial operation in 2011. In August 2013, the National Health and Family Planning Commission of the Chinese Communist Party promulgated the "Administrative Regulations on the Procurement and Distribution of Human Donor Organs (Trial)", only after that the status of COTRS as a mandatory national system was clarified.[xx]
The evidence above proves that the CCP has a large living organ donor bank independent from the death-row prison system, and the individuals within this organ donor bank have already taken blood tests previously to determine their HLA types. They can also be slaughtered at any time depending on the need for organ transplant operations.
(3) More Evidence of Live Organ Harvesting of Falun Gong Practitioners in the hospital where Zheng Shusen Works
The First Affiliated Hospital of Zhejiang University is also the home of the key laboratory of the Ministry of Health for the research of joint multiple-organ transplants. The laboratory was founded in March 2011, and is the largest transplant center in East China as well as one of the largest organ transplant centers in China.[xxi] In addition, Zheng Shusen has founded a private hospital which is called Zhejiang University International Hospital (a.k.a. Shulan Hospital); the abundant supply of organs as well as the short organ wait times at this hospital also cannot be explained by organ donations alone.
According to WOIPFG's investigation, the First Affiliated Hospital of Zhejiang University is one of the most significant bases in harvesting organs from living Falun Gong practitioners.
Investigation Recording 1:
Speaker: Zheng Shusen, over telephone。
Zheng Shusen's answer in the telephone investigation confirms that liver transplant surgery can be arranged within two weeks. Zheng Shusen did not have a direct answer when asked whether or not the organs used are from Falun Gong practitioners, but did not deny it.
Date:  November 3, 2018
Phone Number: 13805749805
(recording and downloading MP3)
Investigation Recording 2:
Speaker: Nurse on duty in the liver transplant ward at the First Affiliated Hospital of Zhejiang University, over telephone
Nurse: Our hospital does several thousand transplants a year. Zheng Shusen is our chief physician. We even had living donors before.
When asked by the investigator whether or not they could use organs from "living donors," the doctor said to hurry up and register at the outpatient service.
Date: May 4, 2016
Phone number: +86-57187236736
(Recording Download MP3, for transcript please see here.)
Investigation Recording 3:
Speaker: Dr. Liang Jianzhong of Liver Transplant Department at Zhejiang University International Hospital where Zheng Shusen works
Liang Jianzhong: f it's really urgent, we can certainly do the surgery immediately. Liver transplantation -- we basically do 2 to 3 of those a day, and it's done every day. We specialize in liver transplants here, and liver sources are easy to find. If it is a liver transplant, it would be Zheng Shusen personally doing the surgery.
Date: July 25, 2016
Phone Number: +86+ 13516703061[xxii]
(Recording download MP3, for full recording please see here.)
Investigation Recording 4:
Speaker: Xie Qinfen, Organ Procurement Coordinator for Liver Transplantation at Zhejiang University International Hospital
Xie Qinfen: Generally speaking, it may take about two weeks [to get the liver]. Sometimes it's very fast. Sometimes people can even get an operation in two days. It depends on your situation. Critically ill patients can take priority. We did over 120 cases last year, which was our first year. We would usually receive information on donor livers on the second day, [after we make an inquiry]. Liver procurement mainly depends on President Zheng. He has an established reputation and has lots of connections.
Date: February 28, 2017
Phone number: +86 +13968153957
(Recording download  MP3, for full recording please see here)
The waiting time for organ transplants at this hospital are extremely short.
Zheng Shusen said: "You can do it in a week or two weeks...[we] have dozens of cases every month …"[xxiii]
Health Search reported that on January 28, 2005, Zheng Shusen of the transplant center completed 5 liver transplants on the same day, and once performed 11 liver transplantation cases in a week.[xxiv]
According to official media reports from mainland China, from the afternoon of May 11, 2017 to noon on May 12, the 8 operating rooms of Shulan (Hangzhou) Hospital were brightly lit as 8 large organ transplants were completed within 20 hours. One of the patients surnamed Wu waited only two days for the "donation" of his new liver.[xxv]
Reference
---------------------
[i] http://hb.people.com.cn/n/2014/1125/c194063-23001645.html
[ii] https://web.archive.org/web/20180612182003/http://pds.weidong.gov.cn/qu…
[iii] www.zhuichaguoji.org/node/408
[iv] http://www.upholdjustice.org/node/60http://www.upholdjustice.org/node/136
[v]  www.zhuichaguoji.org/node/408
[vi] https://web.archive.org/web/20180608013729/http://www.jxkx.gov.cn/san.asp?ID=3486
[vii] http://andong.zj.com/show/id/12396/db/
[viii] http://sunshine.zstu.edu.cn/v6/?mid=zixun_campusnews&page=82&document_srl=106815&listStyle=&cpage=
[x] http://www.hzxhkx.com/worknews.asp?id=214
[xi] https://web.archive.org/web/20180612181631/http://www.hkx.org.cn/xhjj/i…
[xii] https://web.archive.org/web/20180612182732/http://www.kcfxj.org/cn/morenews.aspx?classid=91&act=2
[xiii] http://zhyxzz.yiigle.com/CN11213720
[xiv] https://web.archive.org/web/20180612180701/http://news.sina.com.cn/h/20…
[xvi] http://www.zhuichaguoji.org/cn/images/nationalcriminalreports/192.pdf
[xvii] http://www.zhuichaguoji.org/cn/images/nationalcriminalreports/195.pdf
[xviii] 《tomorrow's organ transplantation program in china》Huang Jiefu:http://www.zhuichaguoji.org/sites/default/files/report/2015/59389_193.pdf
[xix] http://www.zhuichaguoji.org/cn/images/nationalcriminalreports/194.png
http://www.zhuichaguoji.org/cn/images/nationalcriminalreports/194.png
[xx] http://m.thepaper.cn/newsDetail_forward_1616834  archive:https://archive.is/QKQxf
Wang, Yingying. "Jiefu Huang Talks About an Academician's Medical Paper Being Retracted due to Organ Source Suspicions: Seeking Truth from the Facts and Promoting Transplantation According to the Law". The Paper. February 12, 2017. Archived webpage link: https://archive.is/QKQxf
[xxi] http://www.zhuichaguoji.org/cn/images/nationalcriminalreports/55.pdf
[xxii] www.zhuichaguoji.org/node/72524
[xxiii] http://www.zhuichaguoji.org/node/45393#_4473502
[xxiv] http://www.jksoso.com/html/18CFE305.htm
http://www.zhuichaguoji.org/cn/images/nationalcriminalreports/257.png