March 10th, 2020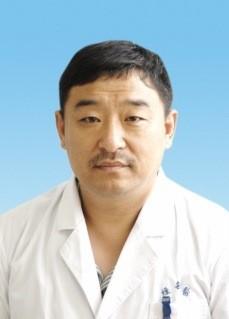 Name: Dongfu Liu
Gender: male
Country of residence: China
Duty: Chief physician, professor, vice chairman of Chinese medical urology association Yantai branch, vice president of Shandong organ transplantation society, vice director of Yantai Yuhuangding Hospital Organ Transplantation Center. [1]
Liu Dongfu has performed roughly 2000 kidney transplantation operations. By December 2013, the Liuhuangding hospital had performed 1400 kidney transplantations over nine years. The number of liver transplantations is unknown. In 2000, the hepatobiliary surgery department performed the first liver transplantation operation in Eastern Shandong and completed 150 liver transplantation operations by 2007.
After 2004, the hospital developed quickly in organ transplantation, including kidney, heart, liver, and combined pancreas and renal transplantations. It completes the most annual organ transplantation operations in Shandong Province.
The urology department consists of the kidney transplant intensive care unit, organ transplantation laboratory, tissue matching room, and 100 ward beds. Chief physician Liu Dongfu has performed almost 3000 kidney transplantations.
Investigation time: November 8, 2018 (13853501608)
(To listen 18.1 MP3; transcript 9.pdf)
Excerpts:
Liu Dongfu: We may have it (kidney source) as soon as tomorrow. It may be as soon as a week. Otherwise, it will be ready in two months, in two months.
Investigator: It would be ideal to have a donor from Falun Gong people, a donor with normal conditions.
Liu Dongfu: Listen, this is something we can discuss after you come here.
On May 21, 2018, a nurse at the Kidney Transplantation Center (+865356691999, ext. 83947) of Yantai Yuhuangding Hospital, Shandong Province told a WOIPFG investigator that the hospital could perform 300 to 400 cases of kidney transplantation per year, and the cost of a surgery is around 400,000 yuan.
(To listen 18.2 MP3, Transcription: Appendix)[2]
Doctor Li Dapeng at the Department of Nephrology, Yantai Yuhuangding Hospital, Shandong Province (May 21, 2018): 300 kidney transplants were done in Yantai Yuhuangding Hospital in 2017. "We have patients from all over the country, including Hong Kong, Macao and Taiwan, lots of them. There is no need to say so much over the phone! Hey, just come to the hospital to make things work. There are a lot of directors (in the organ transplant department), including Director Liu Dongfu."
(To listen 18.3 MP3, Transcription: Appendix)[3]
A Staff-on-duty at the Red Cross Society of Yantai City, Shandong Province (January 16, 2018): "There are not many organ donors anywhere! Yuhuangding Hospital has their own channels to procure organs. That is possibly the case. Not all their organs are donated, and donations are very few. We have only a few dozens of donors, but they have done hundreds, even thousands of (organ transplant) cases!"
(To listen 18.3 MP3, Transcription: Appendix)[4]
Reference:
------------------
[1] "Good doctor online"
http://360wenda.haodf.com/doctor/DE4r08xQdKSLFhILFNv5LwmK7DLi.htm
[2] WOIPFG. "WOIPFG's Investigation Report on Status Quo of the CCP's Live Organ Harvesting of Falun Dafa Practitioners (V)." July 20, 2018. http://www.zhuichaguoji.org/node/96870
[3] WOIPFG. "WOIPFG's Investigation Report on Status Quo of the CCP's Live Organ Harvesting of Falun Dafa Practitioners (V)." July 20, 2018. http://www.zhuichaguoji.org/node/96870
[4] WOIPFG. "WOIPFG's Investigation Report on Status Quo of the CCP's Live Organ Harvesting of Falun Dafa Practitioners (V)." July 20, 2018. http://www.zhuichaguoji.org/node/96870