Investigative Report on the Persecution of Falun Gong by Teng Xiaoguang
Investigative Report on the Persecution of Falun Gong by Teng Xiaoguang
Deputy Director of the Department of Justice of Heilongjiang Province
December 28, 2020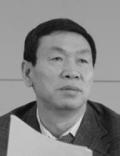 Full Legal Name of Perpetrator:  Teng (last name) Xiaoguang (first name) (滕晓光) 
Gender: Male
Country:  PR China
Date/year of Birth: March, 1956
Title or Position:  Jun 2010 – Present: Deputy Director of the Department of Justice of Heilongjiang Province, Member of the Party Committee, and Secretary of the Party Committee and Director of the Provincial Prison Management Bureau
Jul 2015 – Apr 2016: Member of the Party Committee and Deputy Director of the Department of Justice.
Summary of Evidence
During Teng's tenure as the Director of the Provincial Prison Management Bureau and Deputy Director of the Department of Justice in Heilongjiang Province, over 10 Falun Gong practitioners were tortured to death.
Case 1:
QIN, Yueming (秦月明), of Yishan, Heilongjiang Province, male, born in 1964:  
Falun Gong practitioner Mr. Qin Yueming was persecuted to death in Jiamusi Prison on February 26, 2011. On the afternoon of February 27 his family was allowed to view his body after repeated requests. They discovered that his lips were bruised and when his body was turned over, a great deal of blood poured out from his mouth and nose[1].
On February 21, 2011, Mr. Qin was carried to the restroom on the first floor. Four people held his limbs, while another held his head when putting him in a chair. The guards also used hemostatic forceps, which are generally used to seize the end of a blood vessel to control bleeding, to pull out his tongue. They force-fed milk mixed with salt through a tube. At the time of the force-feeding Yu Yifeng, the captain of the enforced training section, all guards assigned to the team and Zhao Wei, the prison doctor, were present. Two inmate nurses carried out the force-feeding, one of whom was Yin Hongliang.
Mr. Qin screamed from the pain during and after the force-feeding. The inmate in Mr. Qin's cell did not sleep the entire night and sent for the prison doctor, Zhao Wei, who said, "How come the nurses punctured his lung during force-feeding?"
Mr. Qing died the next morning, February 26. His family was not notified by the prison authorities until that night. The prison guards delivered the death notice to his family, claiming that he died a natural death[2].
Case 2:
YU, Yunfang (于云刚), of Jiangmusi City, Heilongjiang Province, male, born in 1963:
Falun Gong practitioner Mr. Yu Yungang of Jiamusi City, Heilongjiang Province was sentenced to a six-year prison term in 2009. He fell into a coma due to brutal torture at the Jiamusi Prison and passed away on March 5, 2011. He died at the age of 48.
In order to achieve a higher "transformation" rate of practitioners, including Mr. Yu, Jiamusi Prison setup a "Strict Management Ward" beginning on February 21, 2011.
Mr. Yu was force-fed on February 25 and February 27. He was force-fed twice on February 28, and went into a coma that evening. Around 3:00 p.m. on March 1, he was taken to the Number One Affiliated Hospital of Jiamusi University. His ear was black from where he had been hit. The CT scan showed a cerebral deformation with hemorrhaging. Doctors performed a craniotomy and removed a broken piece of skull bone from his head. The doctor told Mr. Yu's family that he was in critical condition.
After the surgery, Mr. Yu stayed in the ICU. To conceal the torture he had been through, policemen in uniform and plain clothes officers were stationed outside the ICU door to prevent people from seeing him. Around 4:00 p.m. on March 3, doctors had to perform emergency resuscitation. Mr. Yu Yungang died on the afternoon of March 5[3].
Case 3:
LIU, Chuanjiang (刘传江), of Yichun City, Heilongjiang Province, male, born in 1956:
On the morning of March 8, 2011, Mr. Liu Chuanjiang, who was 55 years old, was tortured to death by officers in Jiamusi Prison.
Mr. Liu was severely persecuted in Jiamusi Prison. They shocked him with four electric batons all at the same time and didn't stop until the four batons ran out of power. They cruelly tortured him and broke his arm. When he was transferred from the Intensive Training Team to the No. 3 Sub-Division of the No.3 Ward, the guards had four inmates watch him. When he was using the washroom, they saw that parts of his bottom were badly injured as a direct result of being shocked with electric batons.
Around 10 p.m. on March 7, 2011, Mr. Liu was taken to the emergency room at Jiamusi Prison Hospital. On March 8, 2011, Mr. Liu died in the hospital. The prison forced the family to sign off the paperwork and cremated Mr. Liu's body on March 10[4].
Case 4:
LI, Hongkui (李洪奎), of Harbin City, Heilongjiang Province, male:
Falun Gong practitioner Mr. Li Hongkui, from Harbin, was persecuted at Daqing Prison for over 9 years. He suffered a brain hemorrhage right before his term ended and was sent to Daqing No. 4 Hospital for surgery. Mr. Li recovered well from surgery. However, when he was about to be discharged, his condition suddenly worsened, leading to a highly suspicious death. Mr. Li passed away on the morning of August 28, 2012[5]
-------------------------------------------------
Reference
[1] http://en.minghui.org/html/articles/2011/5/17/125278.html (Chinese original: http://www.minghui.org/mh/articles/2011/4/29/239816.html)
[2] http://en.minghui.org/html/articles/2011/4/6/124247.html (Chinese original: http://www.minghui.org/mh/articles/2011/3/18/237756.html)
[3] http://en.minghui.org/html/articles/2011/4/4/124217.html (Chinese original: http://www.minghui.org/mh/articles/2011/3/18/237748.html)
[4] http://en.minghui.org/html/articles/2011/3/31/124148.html (Chinese original: http://www.minghui.org/mh/articles/2011/3/16/237663.html)
[5] http://en.minghui.org/html/articles/2012/9/15/135430.html (Chinese original: http://www.minghui.org/mh/articles/2012/9/11/262655.html)